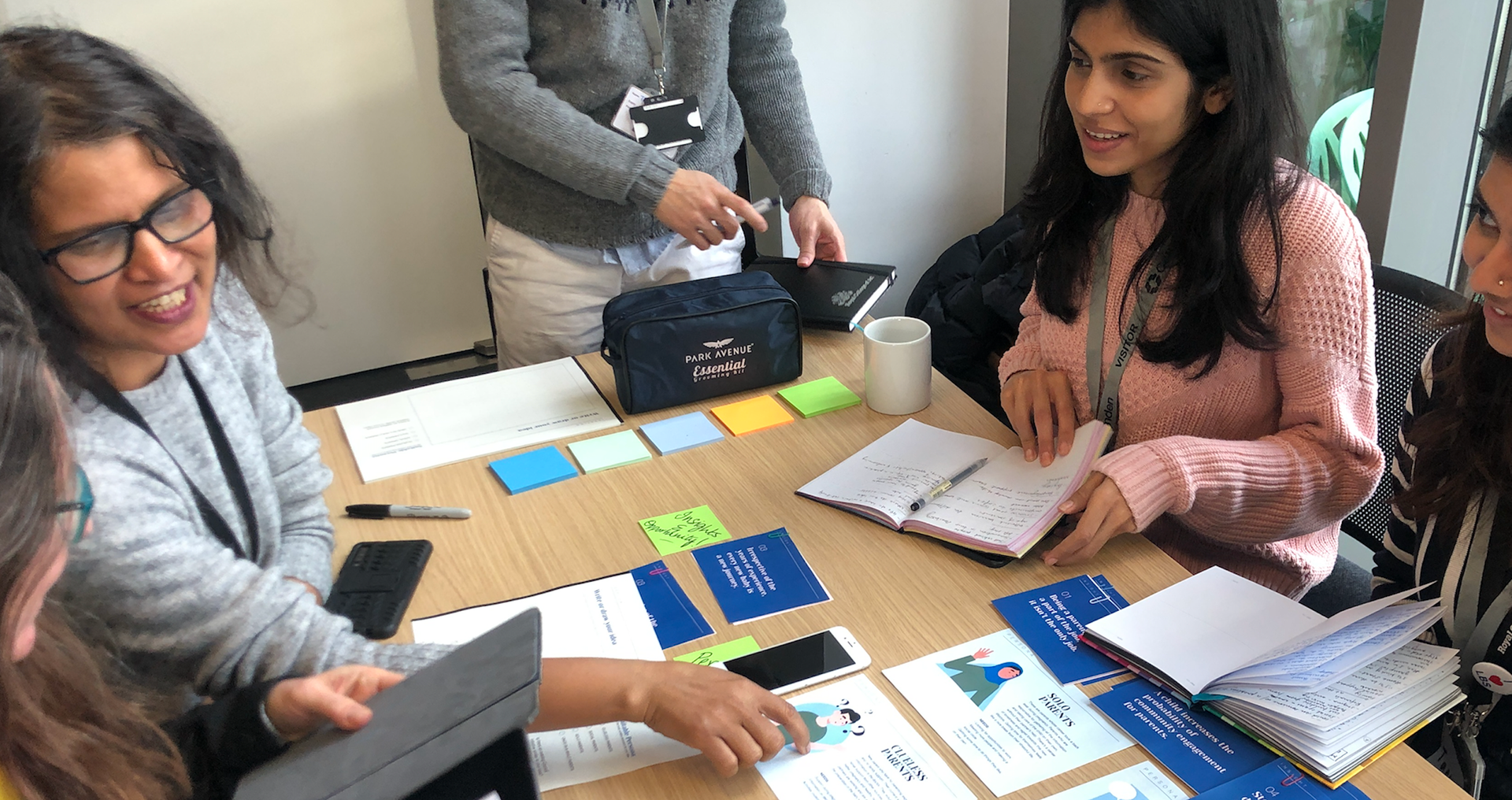 AroundU is a hyperlocal service in Camden believing that "parents are priority", to foster healthy societies by creating healthy families. Parents are in a constant journey of learning, now more than ever. With every parent being at a different stage and with different experience, AroundU creates a locality based platform for parents to learn, help and foster the best of parenthood, relying on local resources. Hence, we aim to create a collaborative network of parents that could learn, help and share their experiences with one another, positively embracing diverse personalities and backgrounds in Kentish Town, Camden.
As part of the brief received from Camden Council, we were asked to focus on creating collaborative spaces and services for the community. As our focus area, families seemed to be the best target group considering they constitute majority of the locality and are constantly searching for help toward parenthood and family oriented support services. There was a clear lack in locally driven support and that is where AroundU came to be.
This project involved qualitative research, understanding the demographics of Camden, co-creation workshops with the council and residents. A huge part of this project was also centred around adapting the research and prototype methods to the COVID-19 pandemic that came in mid way.
Team - Aditi Soni, Jihyeon Park, Kenjiro Taniguchi, Tanushka Karad, Yi Tzu Chang
While looking at the complementary council services, we realised how the council defined families to be structures with parents & kids. We wanted to explore more in that space, and hence, we redefined our brief to be around "Parents of Camden"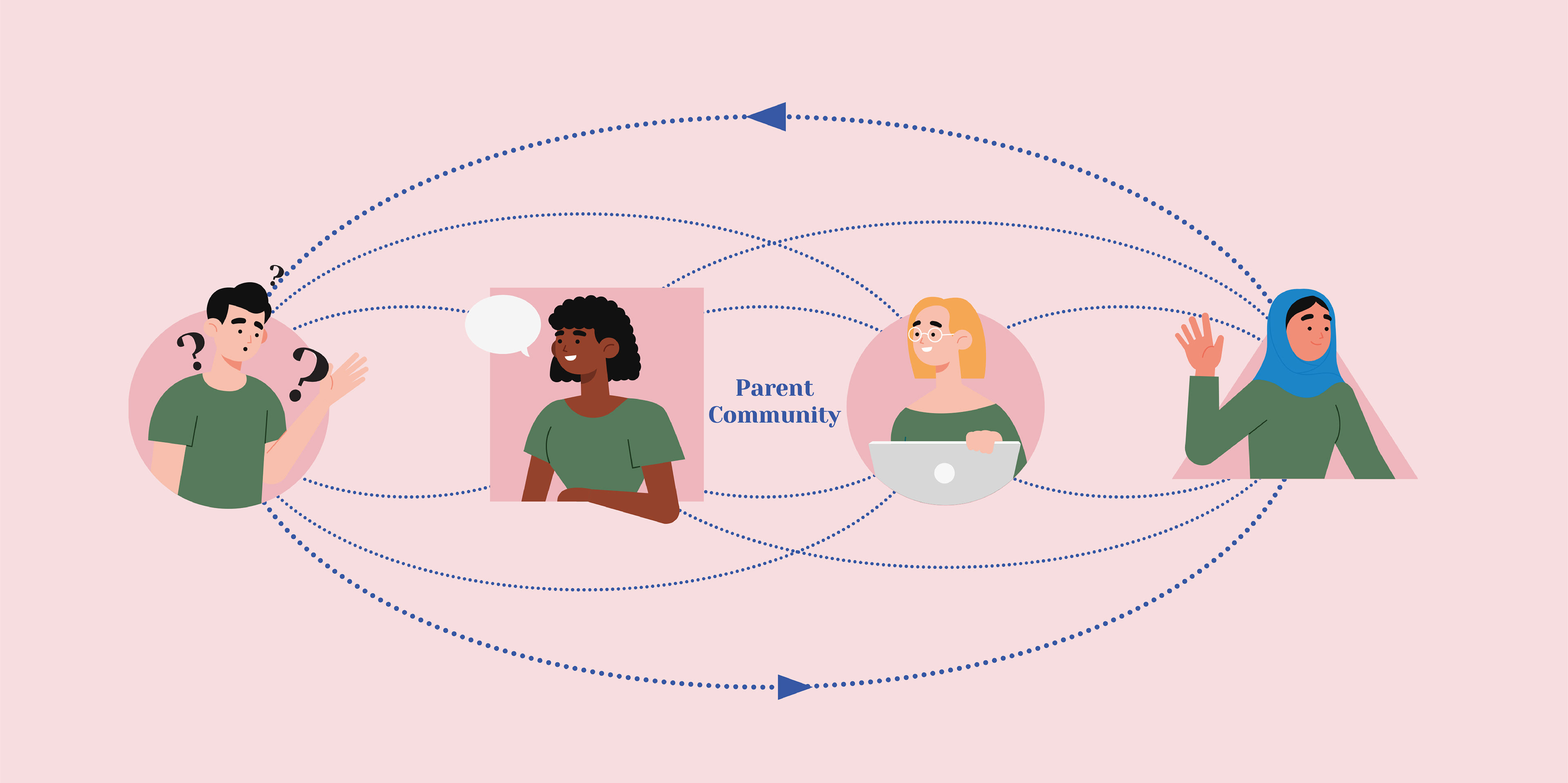 We conducted workshops and research sprints with close to 24 residents, 14 council staff and 7 community led organisations.
​​​​​​​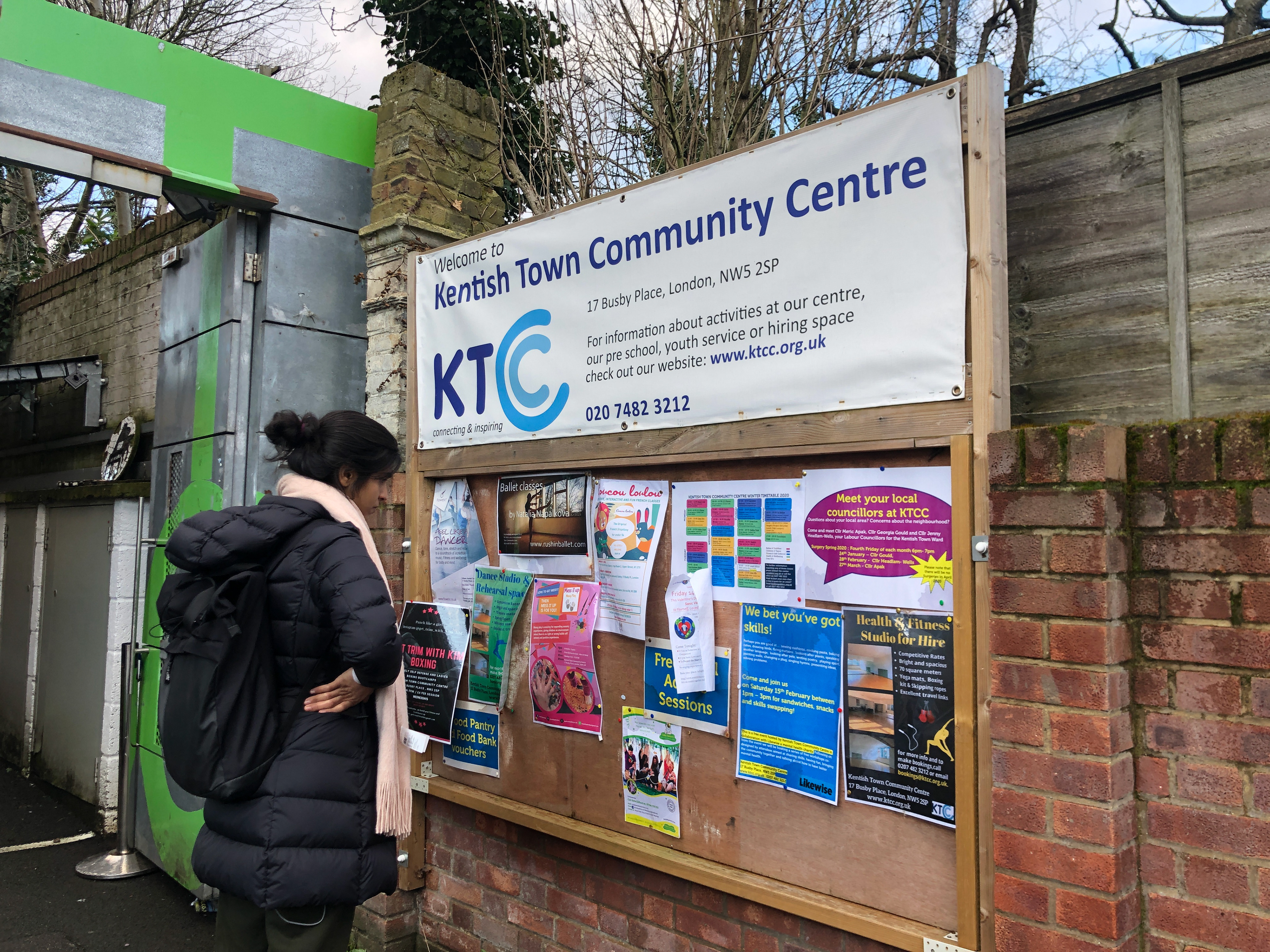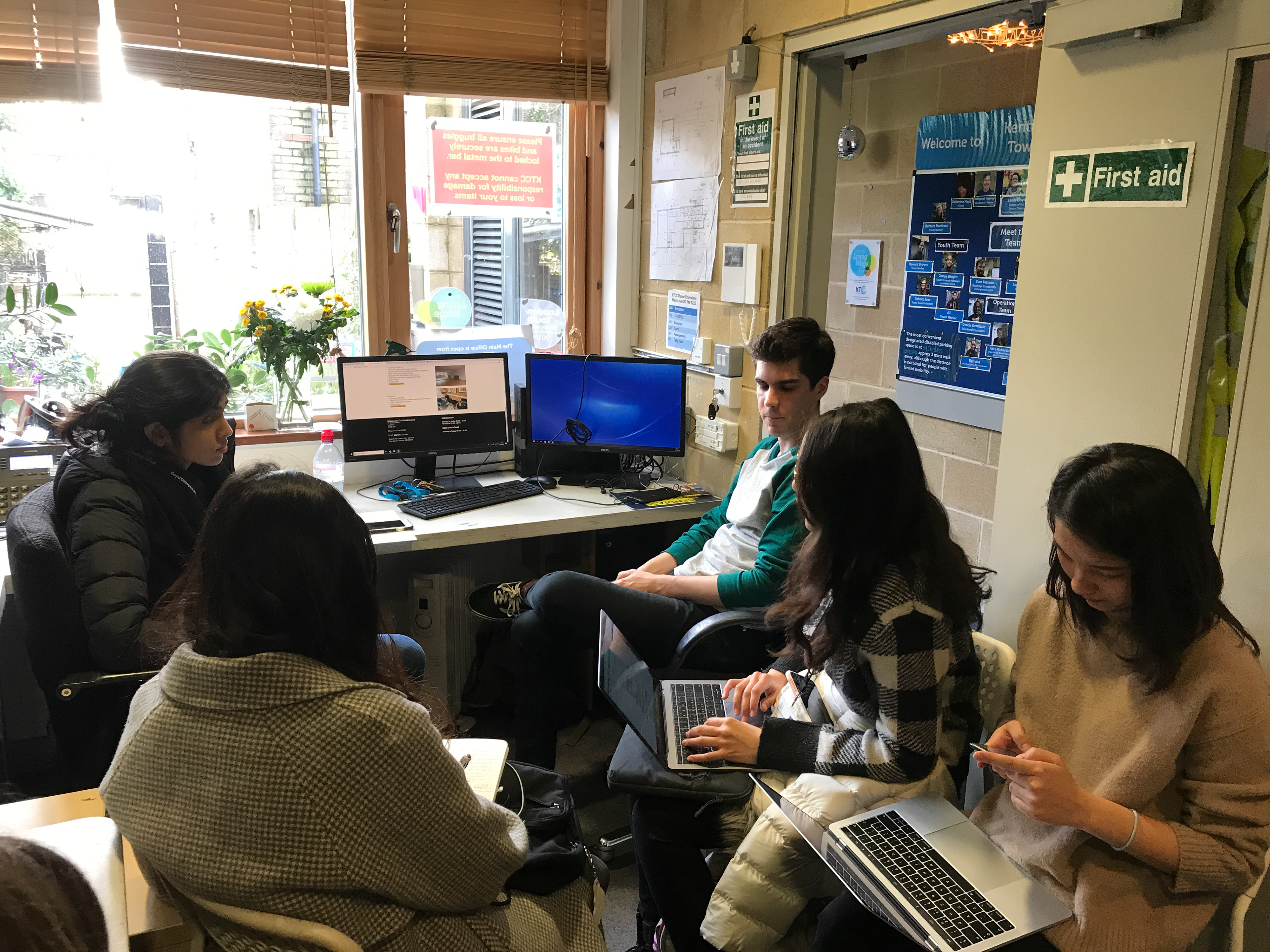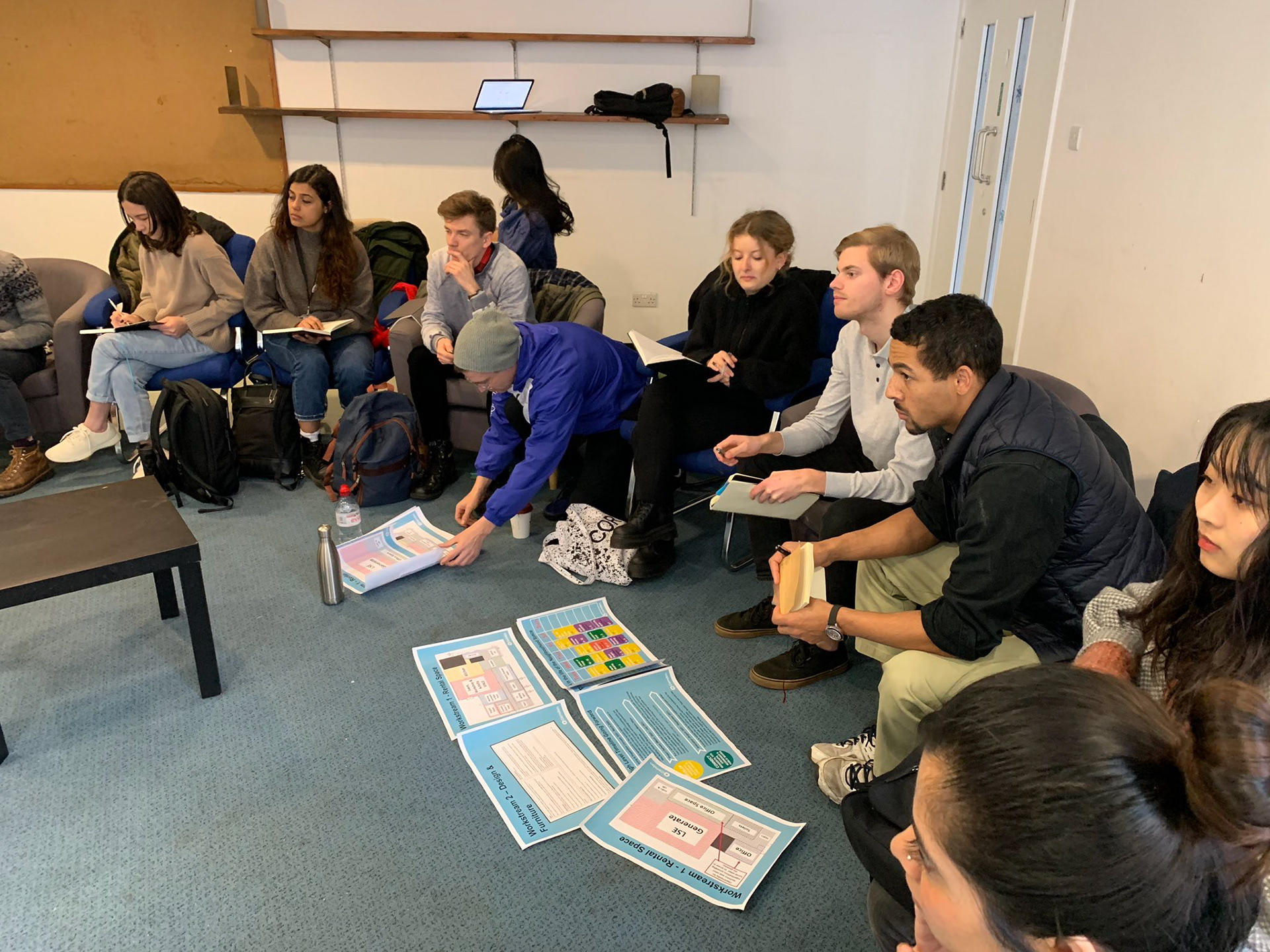 Our target audience
: Stage based parental interactions
Our focused demographic
: Mixed sufficiency where people lie between completely dependent on social security to be able to afford private services
​
​​​​​​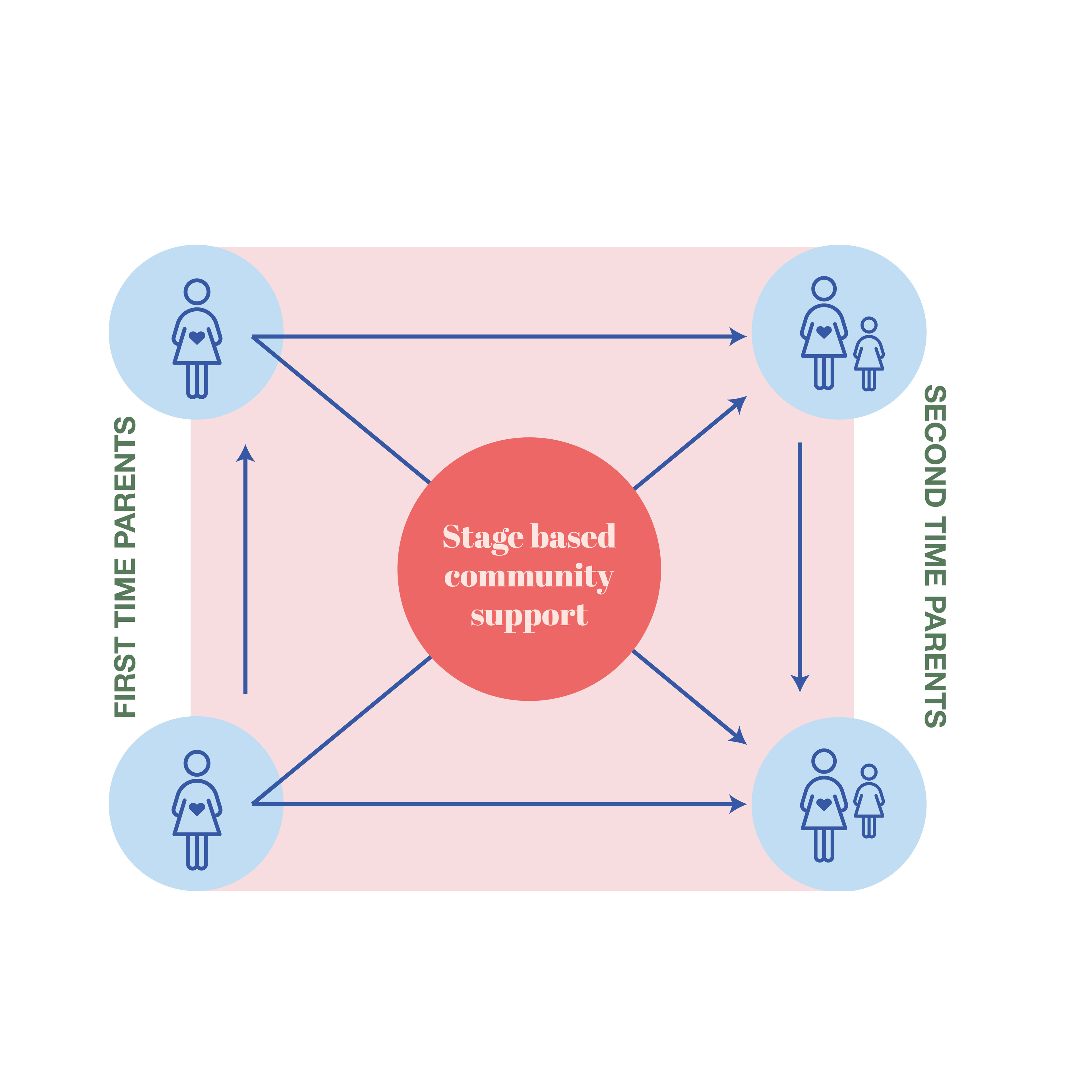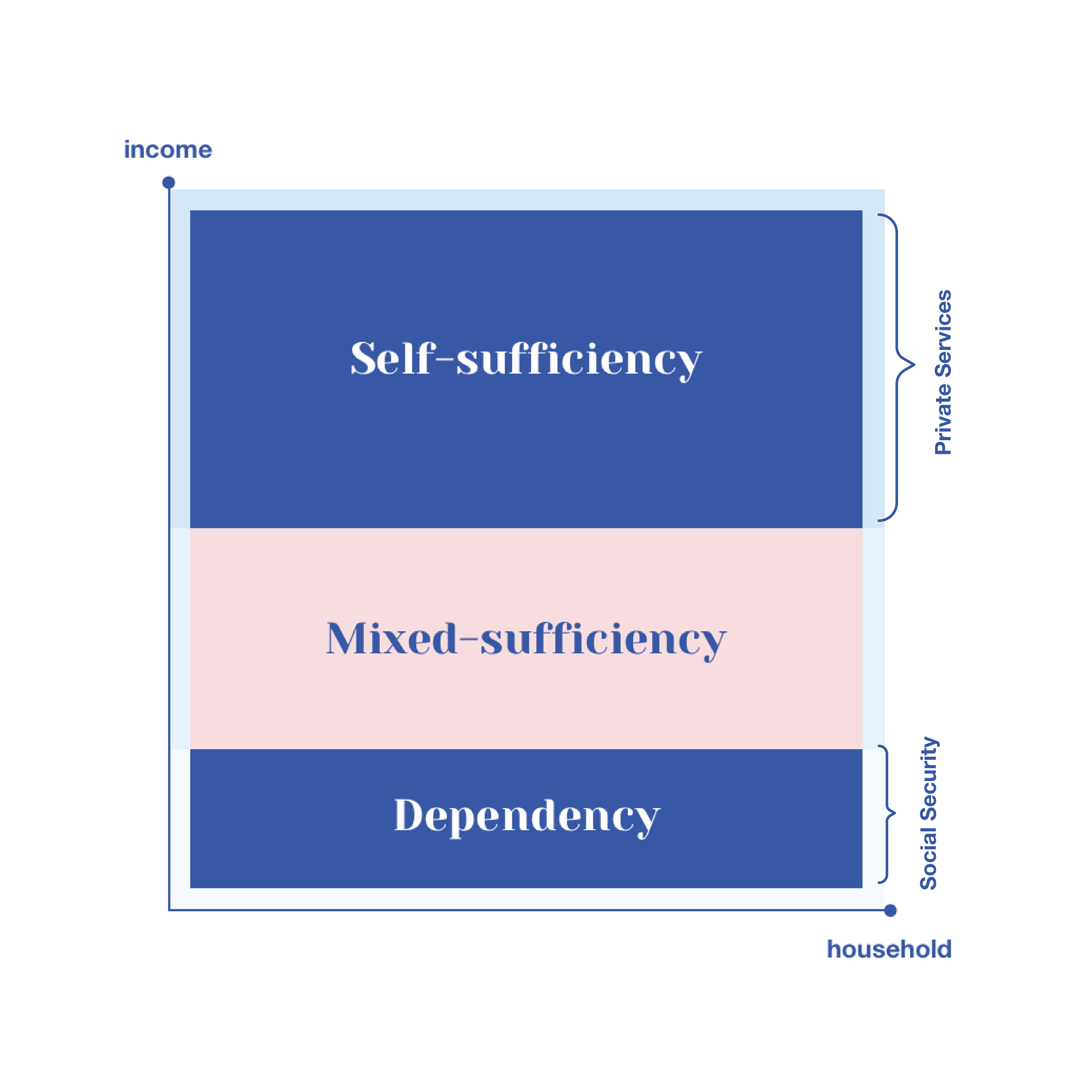 Our service sweet spot
: Peer to peer support between resident parents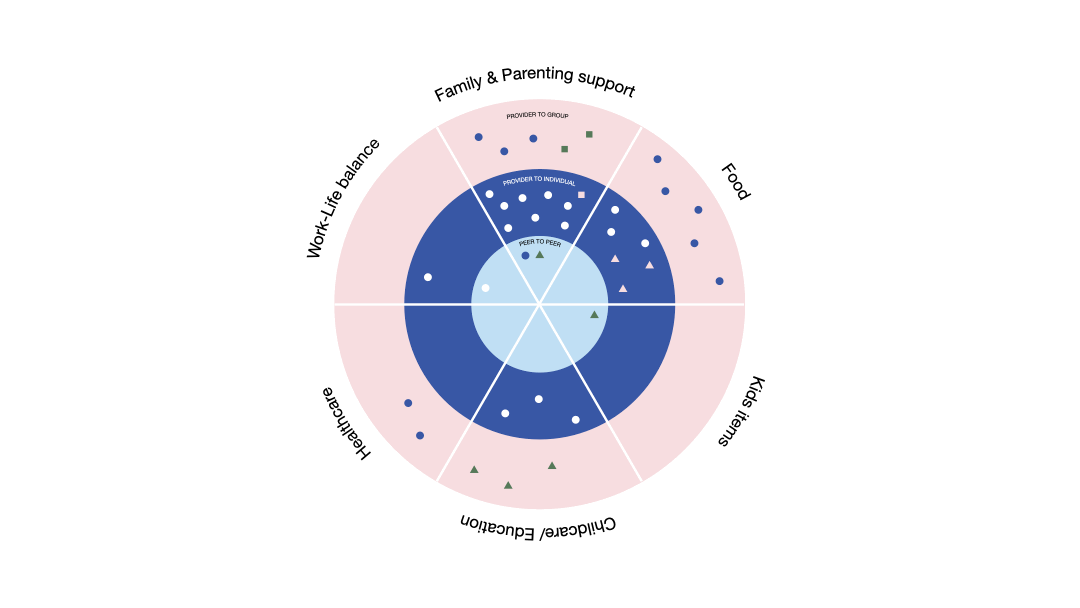 Parent Personas for efficient collaboration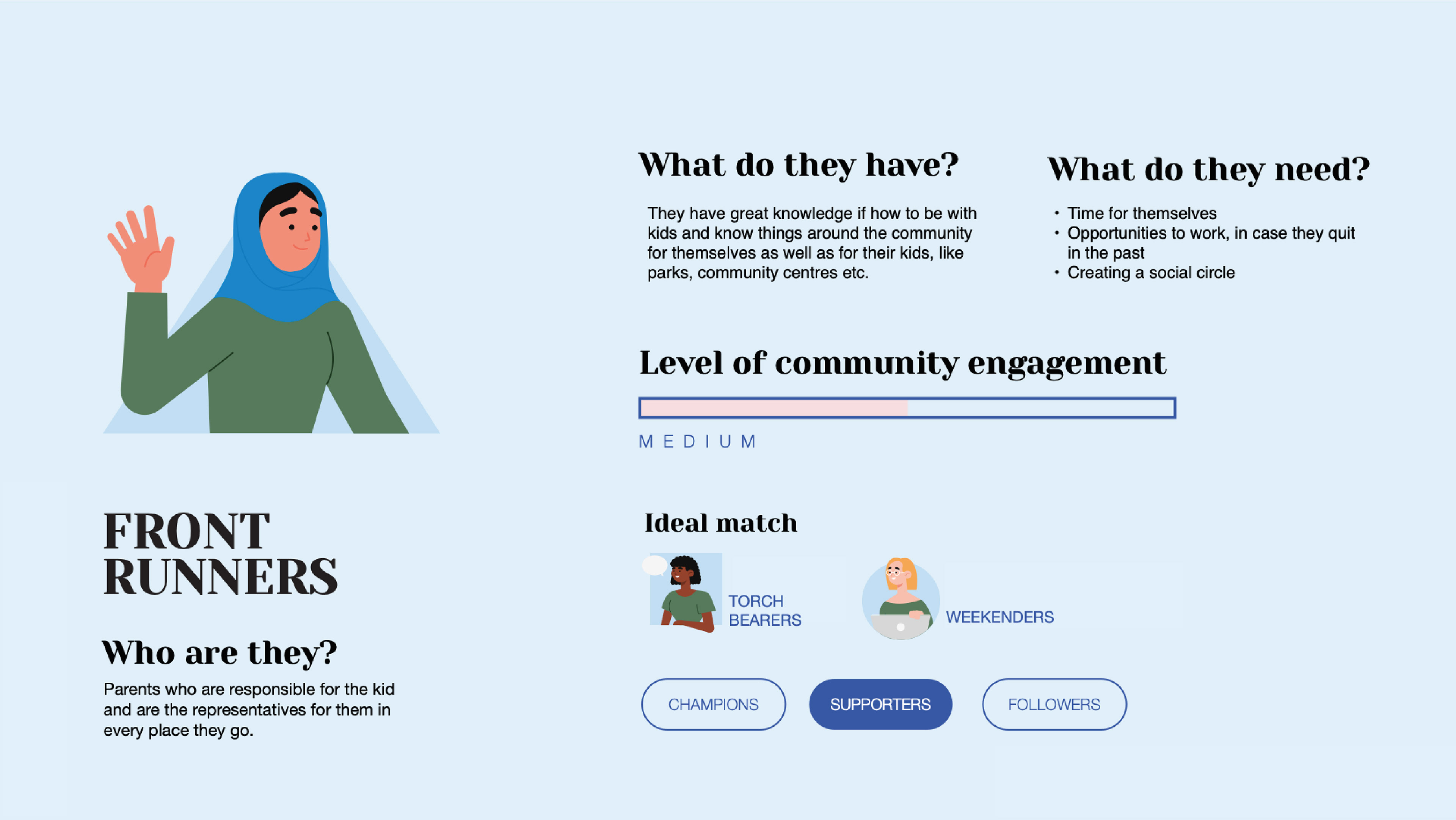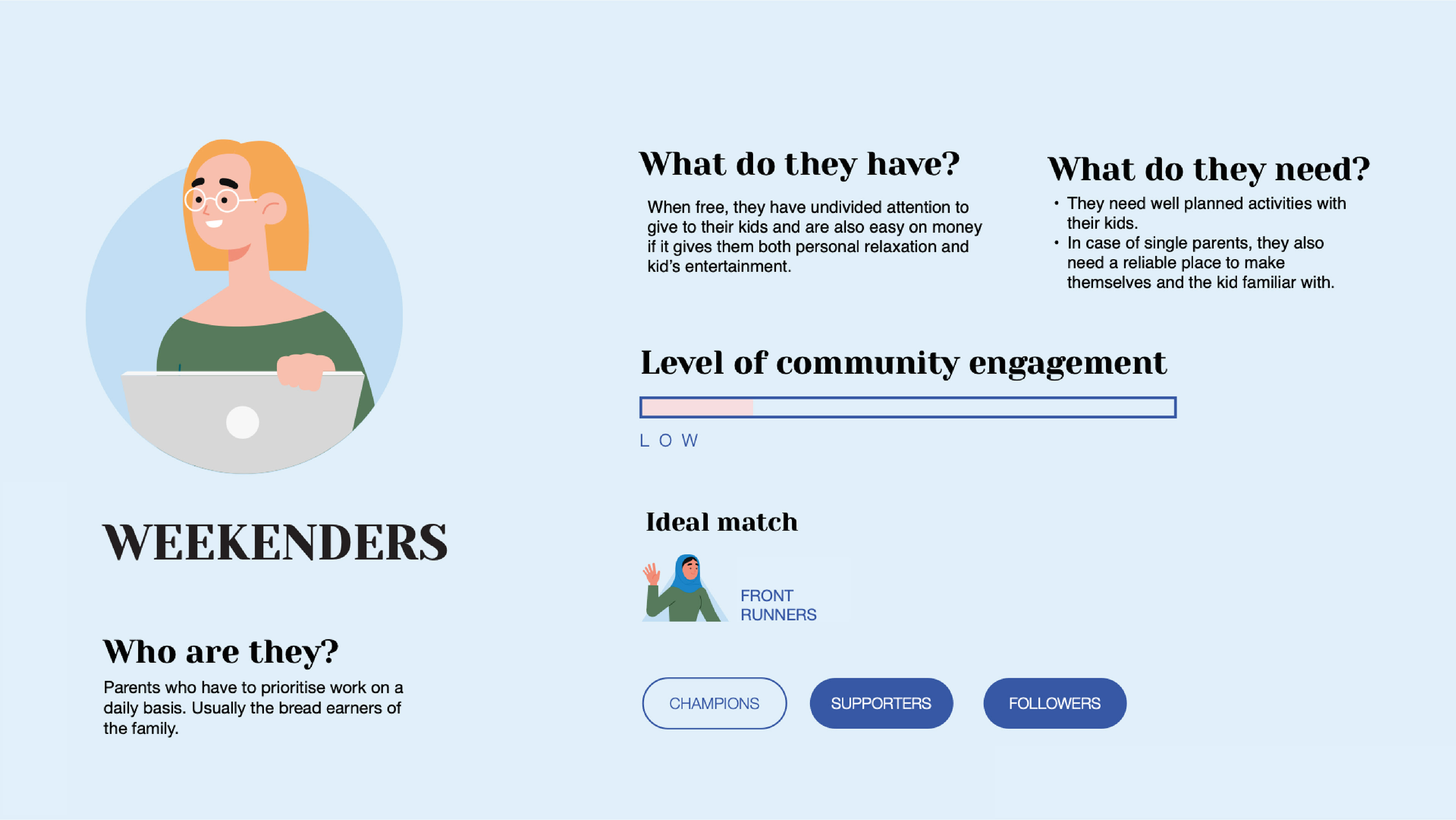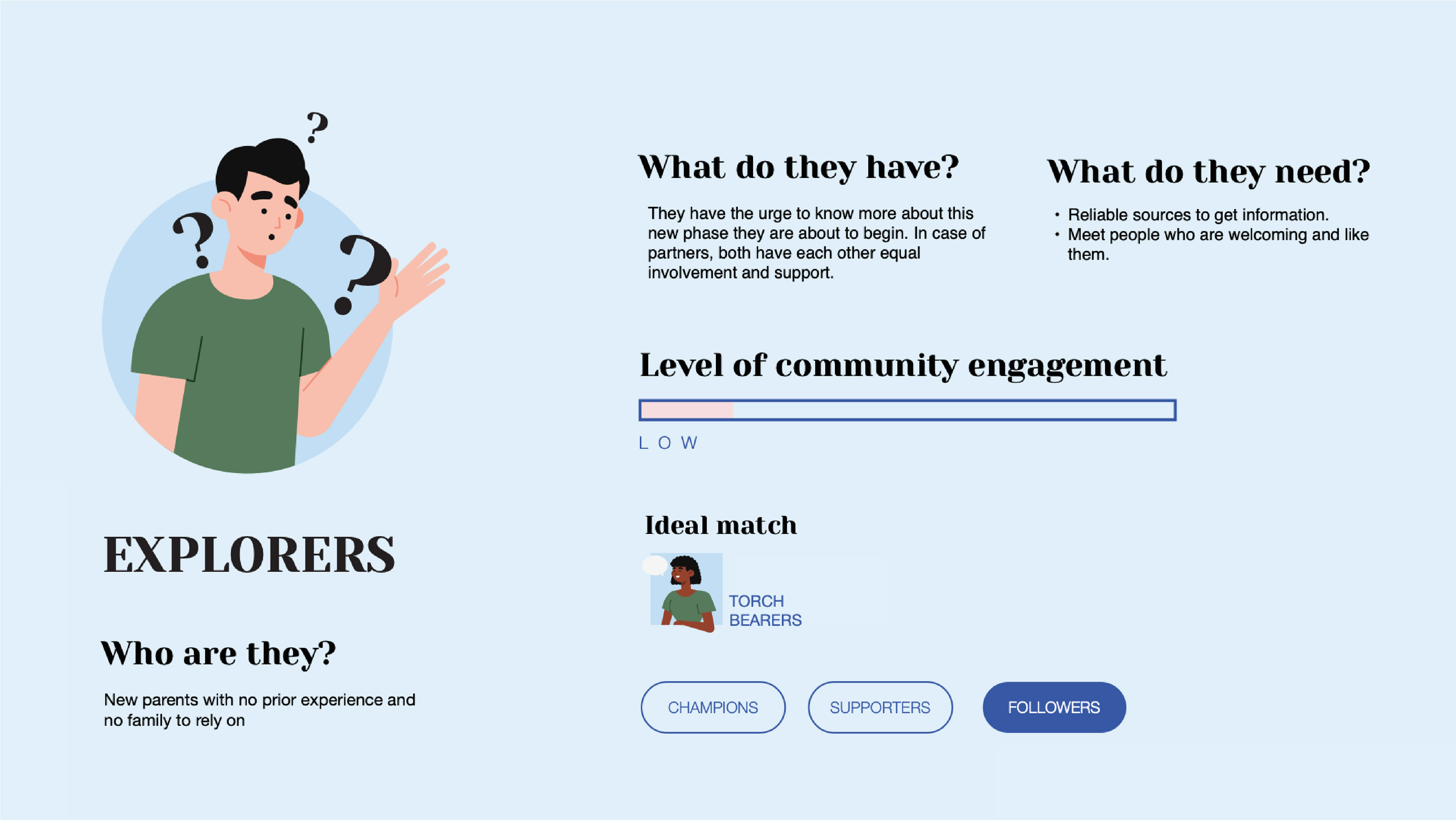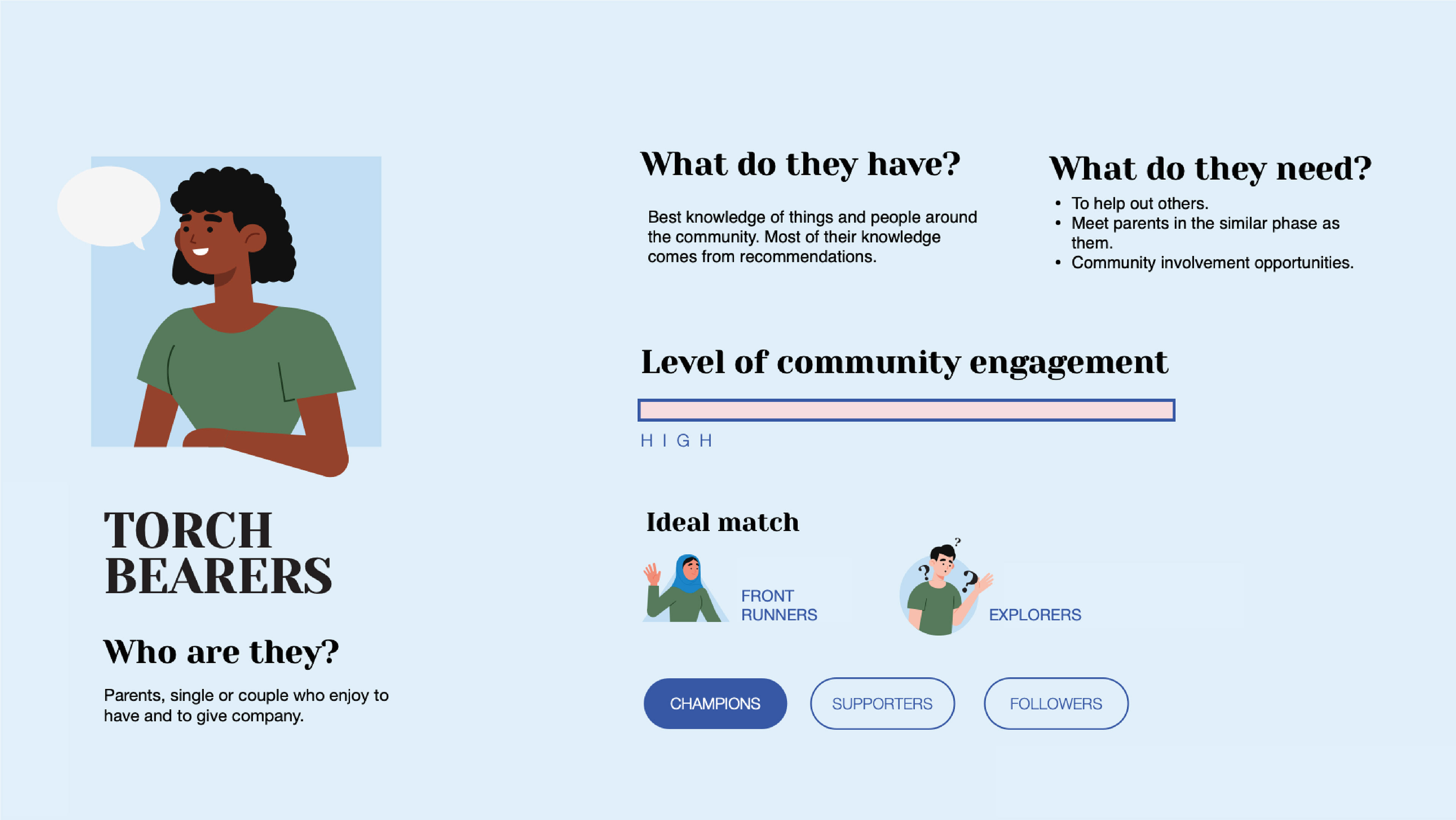 Developing the service via co-creation and inputs from Camden Council staff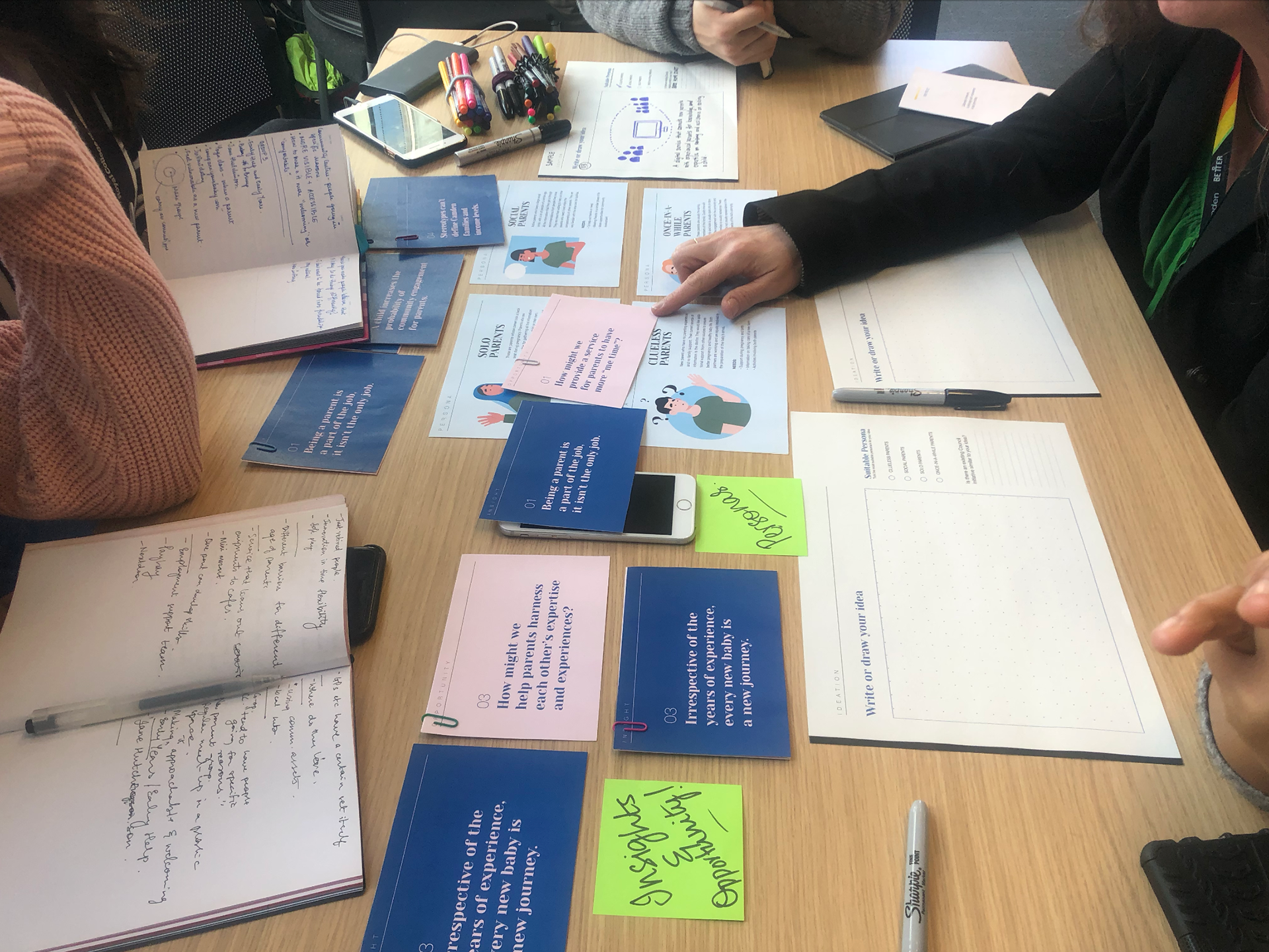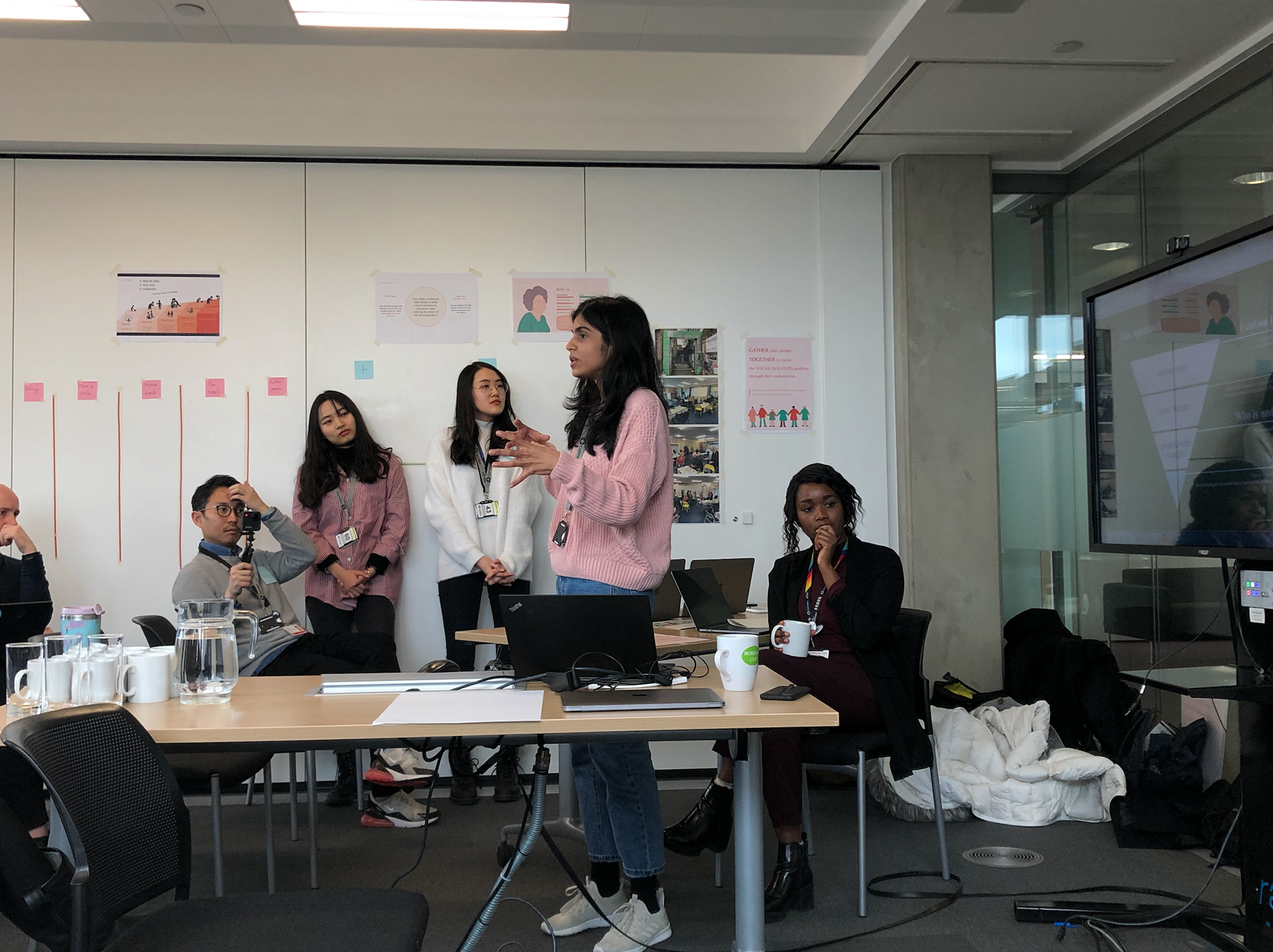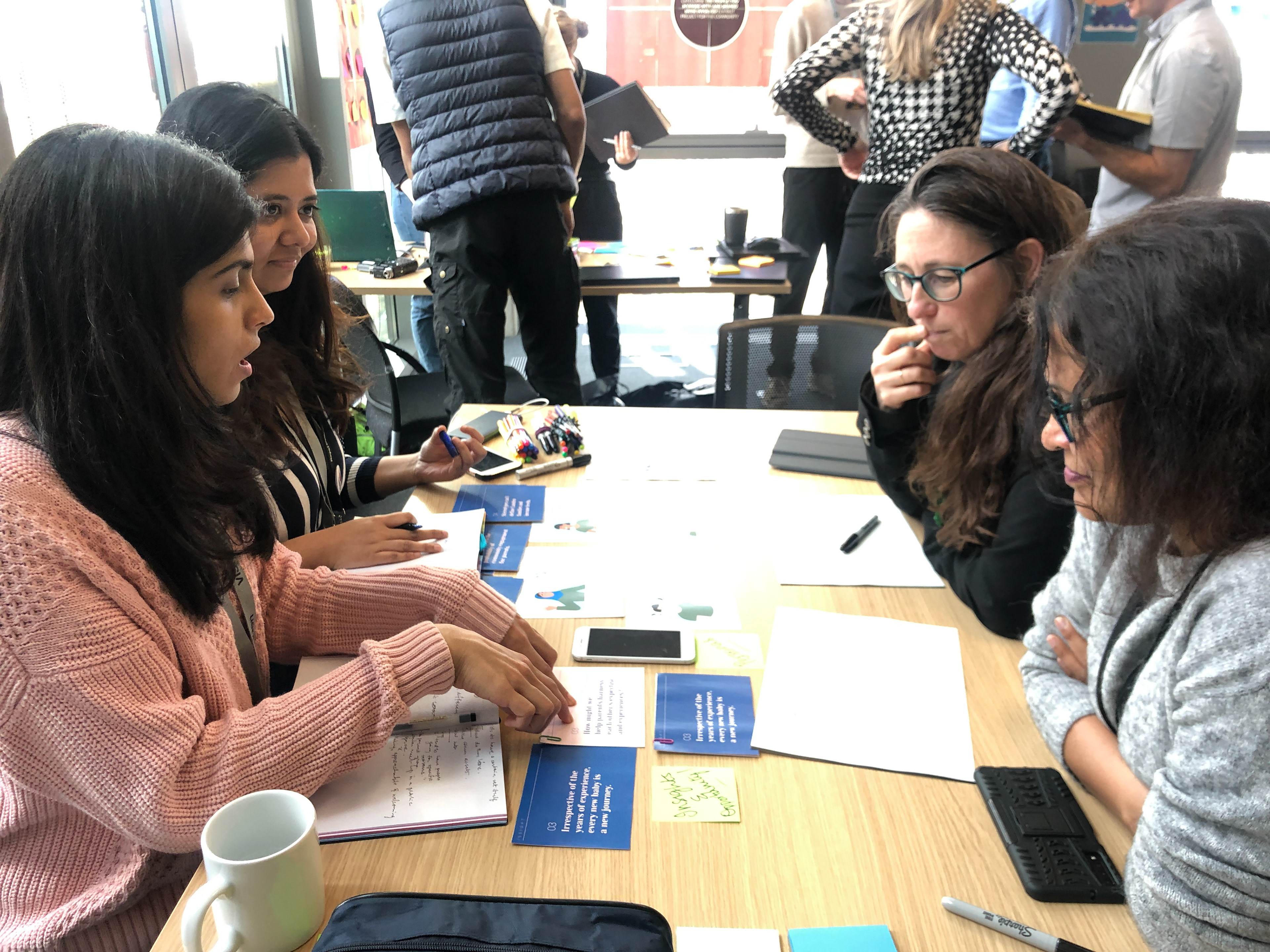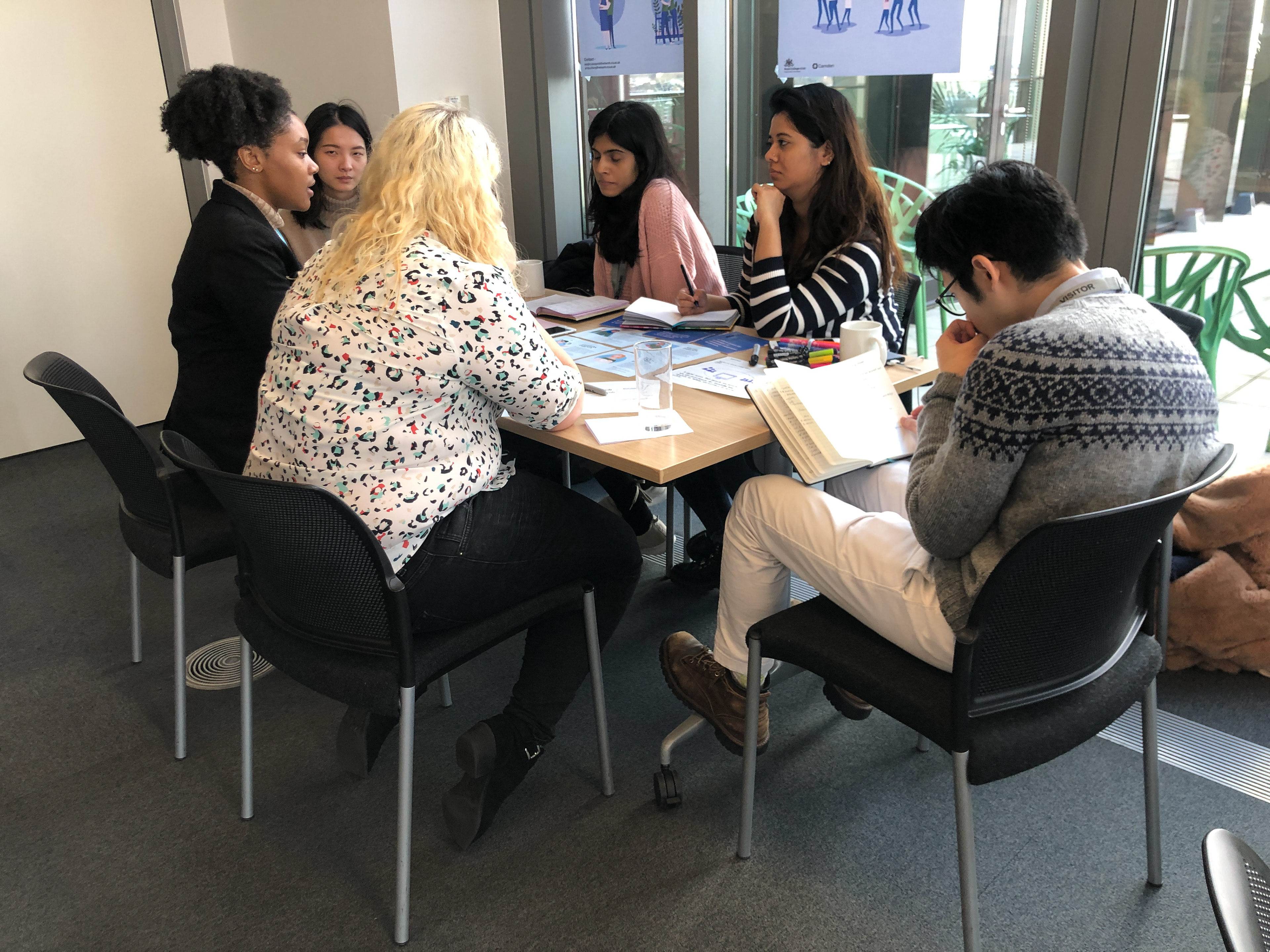 How might we
help parents through various stages of new parenthood by harnessing the community and its resources?
A digital platform for parents of the Camden community to support each other and collaborate via skills, physical spaces and resources.
Around U : 
A hyperlocal platform for parent connectivity and continuous support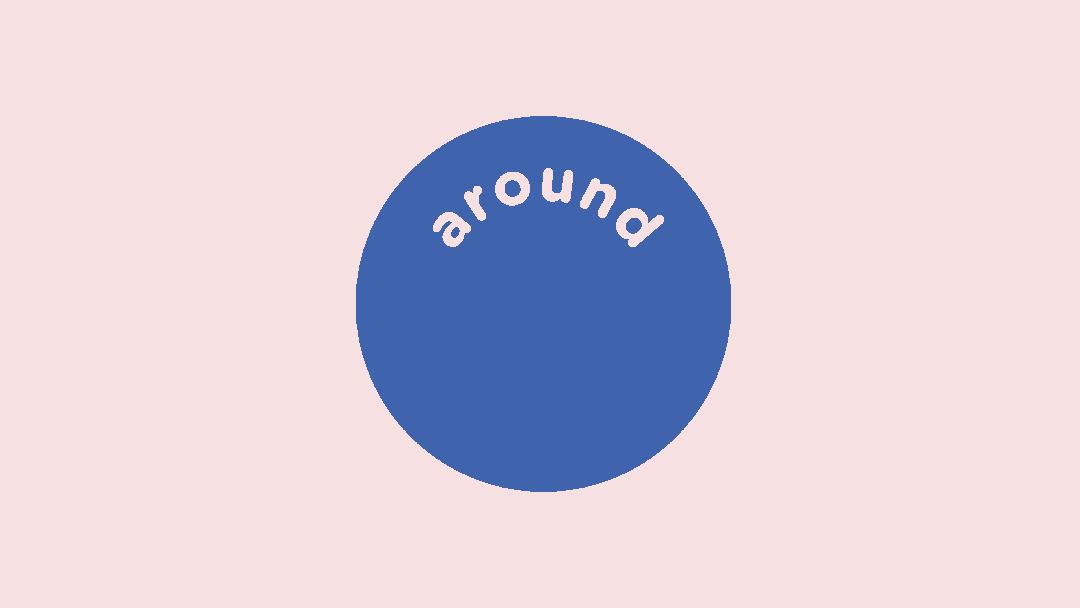 Principles of Around U :
Developed by the people, for the people.
Developing service touchpoints for the primary users
User journey for parent personas of Camden

Prototyping service features in a pandemic
As we approached our prototyping phase, the pandemic had hit and everybody was indoors. Collaboration in community spaces had taken a backseat. Looking at the situation, we restructured our project and redefined what prototype meant in the current context. We found key elements from our proposed solution and started prototyping individual features instead of the entire solution as a whole. From testing activity based collaboration to validating using each other's expertise for skill development, we tried it all via platforms like Zoom and Instagram. This led to forming a beautiful lasting community within Camden that didn't stop at only parents, instead got many more involved.